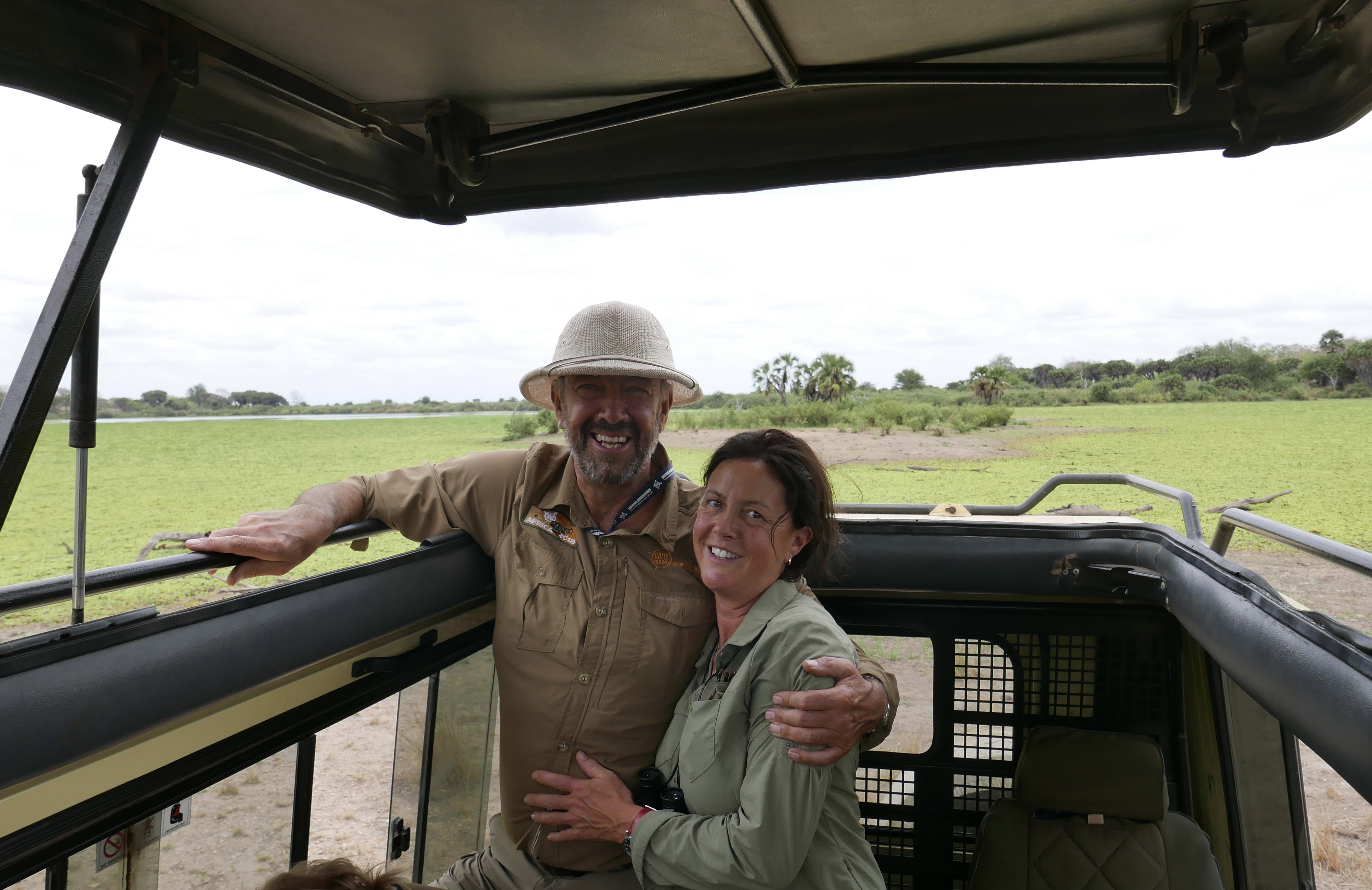 Jeremy is understandably fretting this morning about waking up in the middle of a 54,000 square kilometre park while Sol is hundreds of miles away in need of attention. We won't be going any further until the clutch problem is fixed. However his worries were soon far away as we set off on four wheels again for a day in the Bush.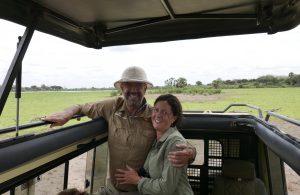 Our first stop (after driving for 2 hours!) was the Rufiji river – the biggest in Tanzania apparently. Jeremy feeling at home messing about in boats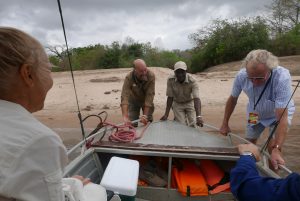 We saw many crocodiles and hippos and  all sorts of other wildlife – our dedicated guide got into the river right next to a huge crocodile to free the boat the grounded boat.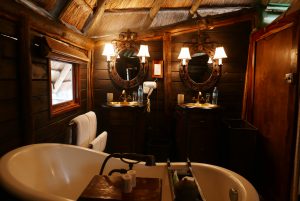 Our group was split between 4 camps and luckily the mechanics were staying with us in Serena lodge. They had been delayed for the night but arrived in time for us to collar them at dinner buy them a beer and hope to be at the front of the queue for fixing when we get back to Sol in the morning….