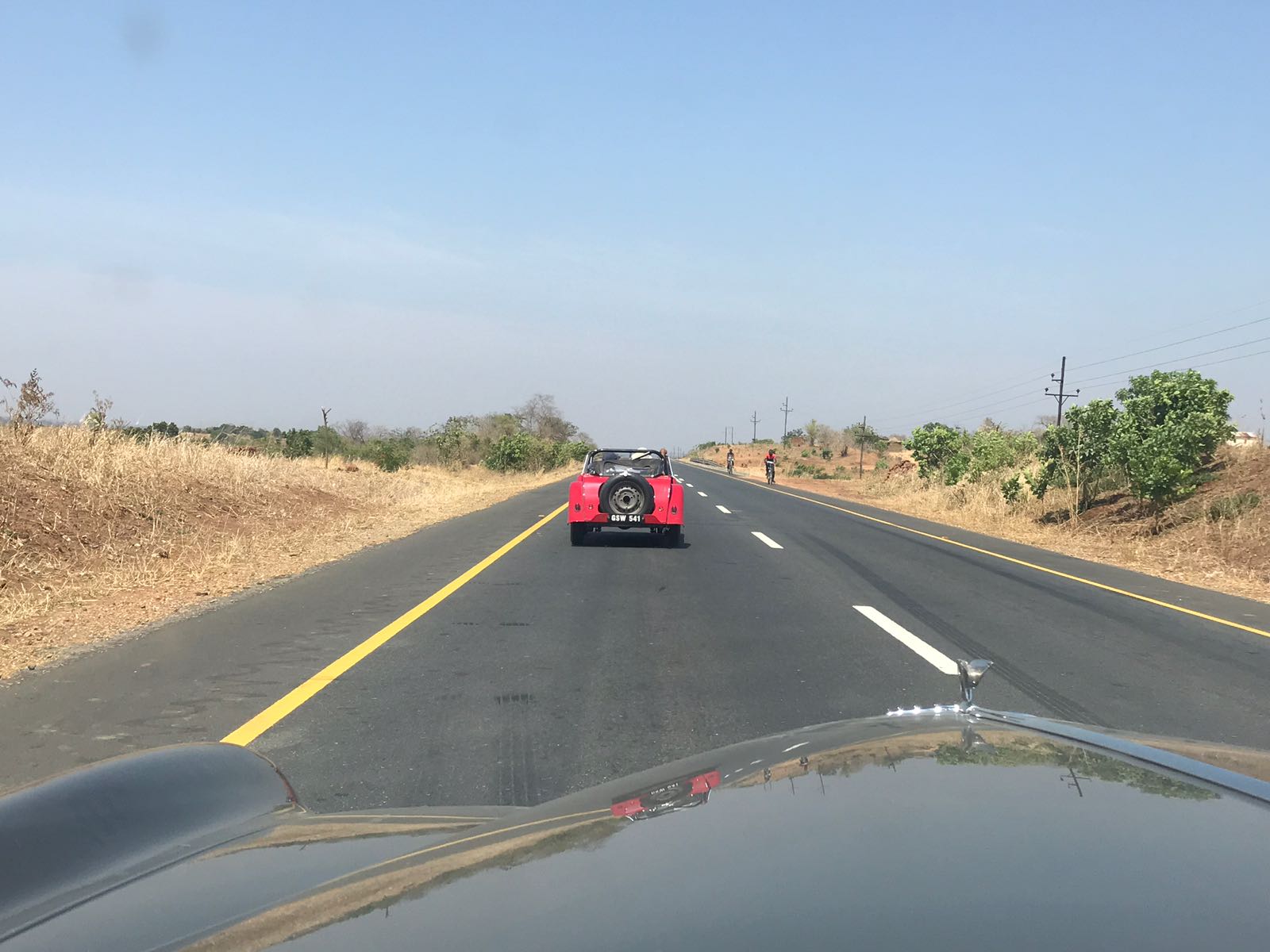 So here we are at the conclusion: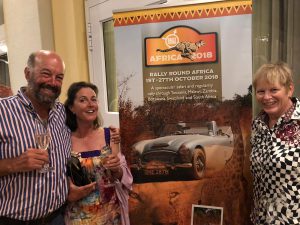 Sol has evolved from Rust to Rally. With a lot of help from a lot of very special people  – including Adam Jones, Charlotte,  The Rally Round Mechanics (Saints) and our "back up team" total deserving winners of the Spirit of the Rally award – Laurie and Pam and many more….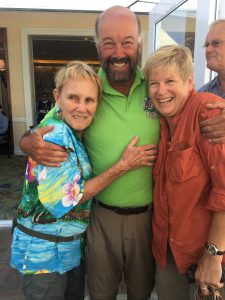 One day I will find my scarf that you gave me Laurie which will have even more adventures to talk of from being lost – and Pam, who is going to polish our headlamps now!?!? We three love you two xxx Also a big thank you to those who helped us along the way – our "OK" sign has not been used much. Andrew and Claudine right at the start helped at the side of the road when our brakes seized on with a brain storming solution on how to continue without them – Adrian and Ali the first time we ran out of petrol, Alastair an Rachel the second time…. the list goes on.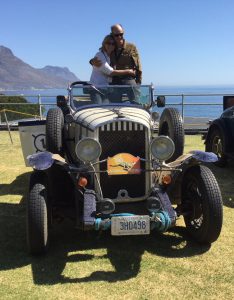 Our evening started with a fabulous and memorable rendez vue with Harry, who very graciously invited us to join him for Pina Coladas on the Table Bay terrace, a first for both of us. Harry explained the fascinating story of his  breaking of Pina Colada virginity, I will let him tell you the story himself. Him and Gary are now in Namibia for an eight day adventure there on their own – what a pair! Go Harry and Gary!!!
Time for the awards – tumtrallallar…. you won't be surprised to hear that we won the "Against All Odds" award, but we were delighted to also receive 3rd in Class, and Second in the team entires -go Rusty Nuts and thanks to Andrew and Claudine and Chris and Kathy our team mates.!!!
It's not over for the cars though, and the next day we were back on the road to deliver our cars to the warehouse for shipping back home…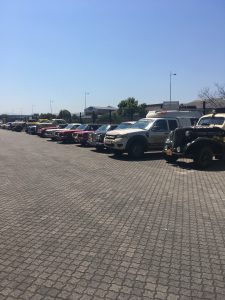 Not as many as started: One car didn't arrive at the beginning, one car was T-boned on it's way from the port to the start of the Rally, one Porsche lost it's suspension, down a pot hole on a mountain climb in Malawi, Harry and Garry had a broken crank shaft on their Model A Ford, Joan and Bob's engine packed up on their Ford Capri something to do with a camshaft or distributor or both not sure – we missed seeing your little blue car along the way – then poor Michel and the Bently came a cropper – so glad the operation was successful and you are recovering Michel – and finally literally at the finish line, Philip and Eva's Alpha Romeo's engine caught fire!
So it was quite emotional saying goodbye to all the cars that actually made it after all they had been through. Here is a picture of J doing last minute putting to bed before we all said goodbye.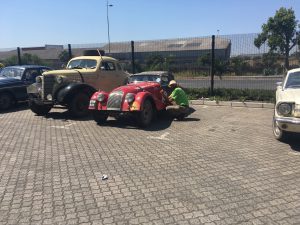 Thank you Rally Round team and all the other competitors for bags and bags of truly incredible memories, and to Africa for sharing your joy….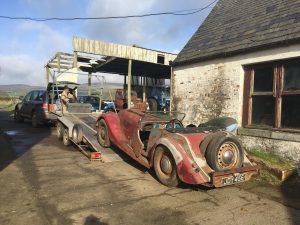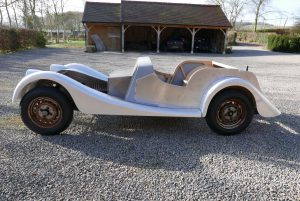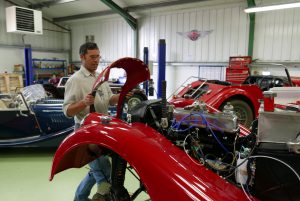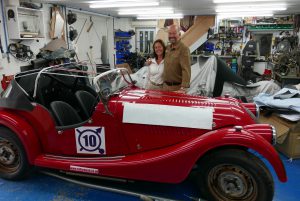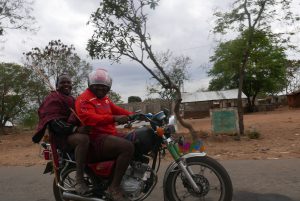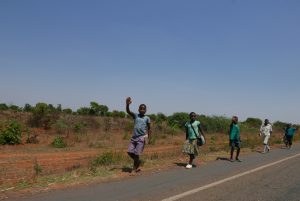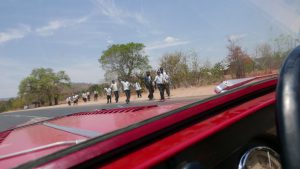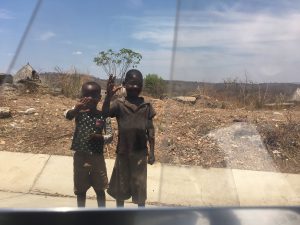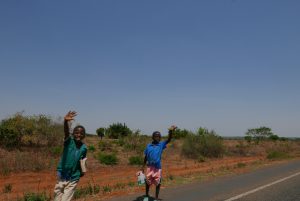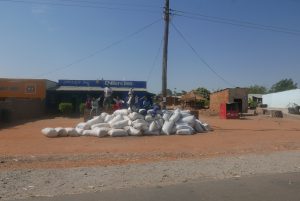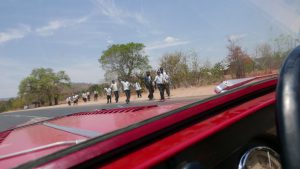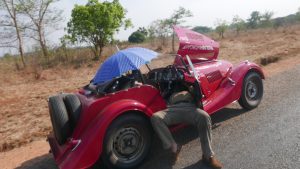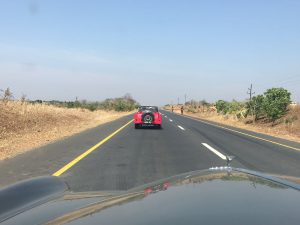 xxxxxx