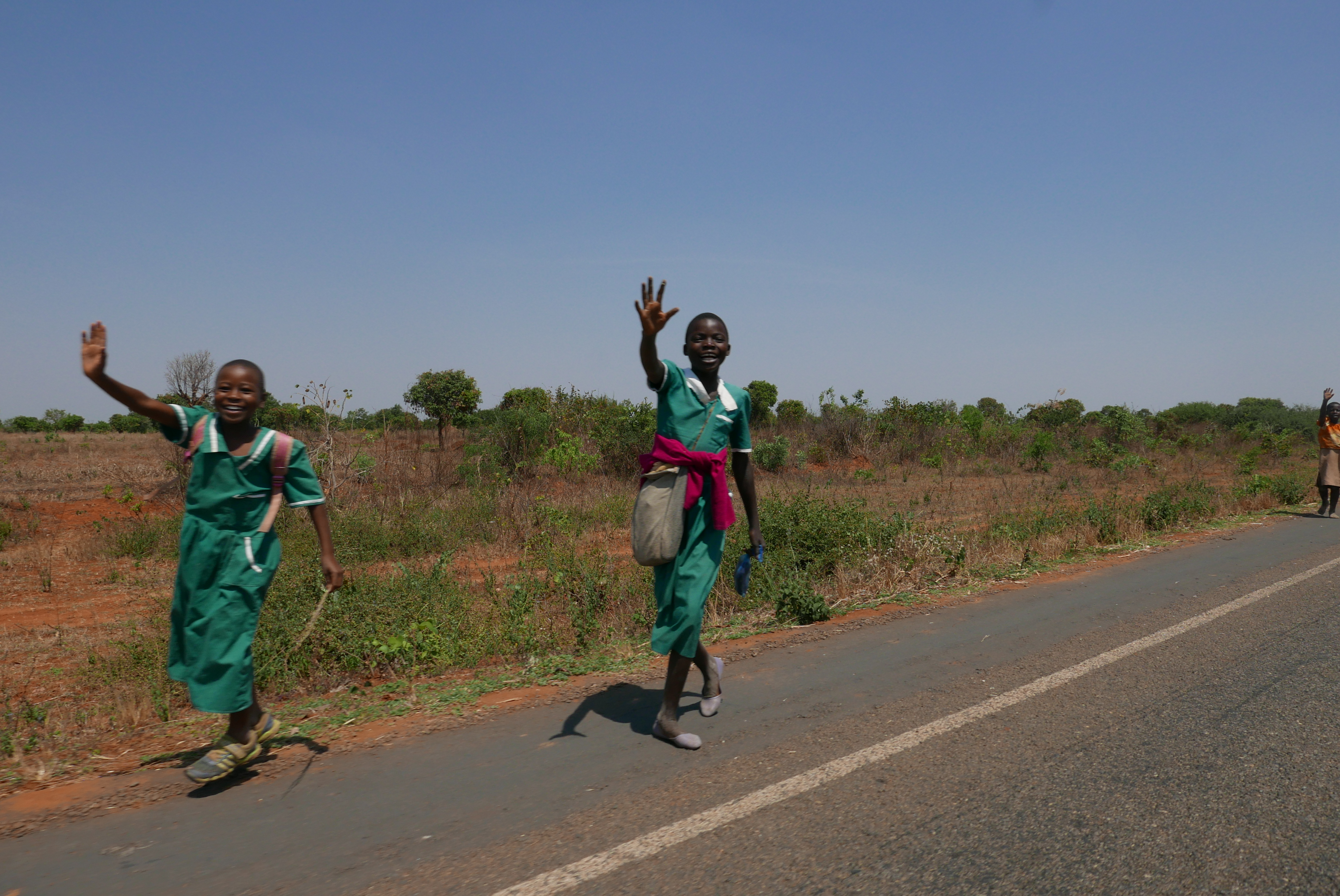 Since I posted the Blogs below – we have crossed the border from Tanzania to Malawi, driven through beautiful  Malawi which was such a breath of fresh air literally after Tanzania – no lorries (!) and crossed borders again into Zambia. We spent our first night in Chipata and now we are having a day off in Lusaka. Jeremy having driven the last 1,800K on the handbrake (with the foot brake as an emergency as it sticks on every time you use it – I won't bore you with why). No fuel gauge (we have run out of petrol twice!) using an app on my phone for a trip meter.
We had a press meeting this morning with Sam the president of Zambia Motor Sport Association where Jeremy was given a chance to talk about Just A Drop to the Zambian media. Since then, Jeremy has been having fun working on Sol – fixing an oil leak and goodness knows what else, with Sam joining in and having a go driving Sol. It was wonderful to see what pleasure it has given Sam.
I have spent the rest of the day – it's now 6.00-  updating the Blog but have only got to Day 4! Other people have given up and switched to Instagram and even the Rally Round team said that they are struggling to keep up with theirs with two people feeding it. So I feel I can be forgiven for skipping a few days.
I really want to put up lots of lovely pictures to give you a flavour of the diverse areas that we are driving through but that is what takes the time. My over riding feeling of the Rally so far (apart from exhaustion!) is the sheer joy our cars give to all the people we pass, so here is one or two to give you a flavour of that.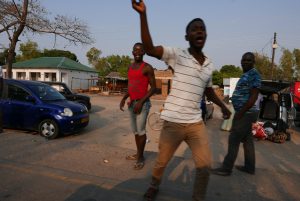 And of course Jeremy spending more time under the car than in it!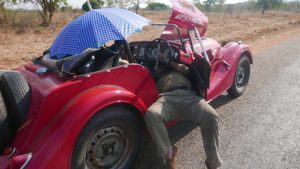 Tomorrow morning we weave for Livingstone at standard time 06.00 that's 06.10 for us – less than 12 hours away, so it's time for me to sign off and go and get my hands dirty with Jeremy and his nuts in the car park! xxx