Super organised Charlotte, had organised for the brakes parts and a new cable for the Guage Pilot to be sent to the Oyster Box, so we were really looking forward to continuing in a "relatively" normal way – and for me to do some of the driving – but "this is Africa" and the parcel is stuck in customs so we have organised for it's return as it will never catch up with us now.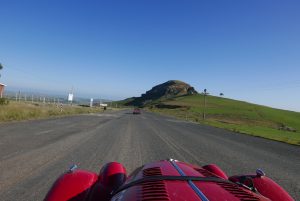 So off we go at the very sociable time of standard time 9.30. The clutch fixed but overnight Sol had decided he was only going to run on three pistons…. We stopped later at a petrol station, a quick chat to the locals while J cleaned the spark plug and we were on our way again.
The wire to the petrol pump keeps shorting – we're never quite sure if we have run out of petrol as we don't have a petrol gauge, but a quick wiggle of the ignition usually gets it going again. We just had our fingers crossed that it didn't happen in the middle of our Test at the aptly named Dizzy Raceway racing track.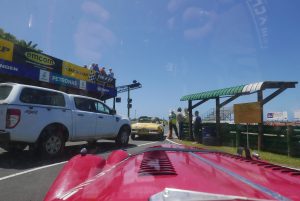 Thankfully it didn't and we had a good whizz around the track and the cones. We were told later that we were spilling oil everywhere causing cars after us to skid – well that is rallying…. and it would explain why the oil pressure keeps dropping.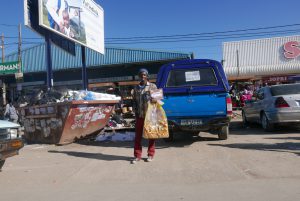 It was a long old climb up and down mountains on the handbrake but J enjoying the relatively easy road surfaces. Covering so many miles in one day means you go through really diverse landscapes. Some open countryside, some forest and some crazy little towns.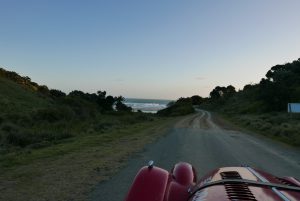 Down a very bumpy track to our insalubriously named destination Umngazi River Bungalows. What an amazing surprise…. This place is fabulous. All the hardships of the Rally forgiven – and the Magicians I mean Saints otherwise known as Mechanics have fixed Sol! For now!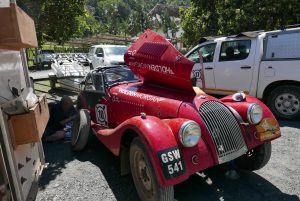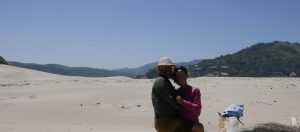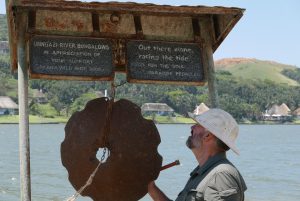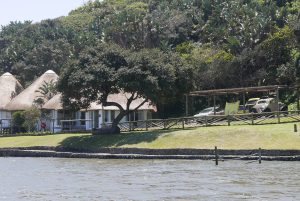 Motororing without wheels….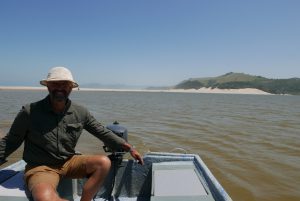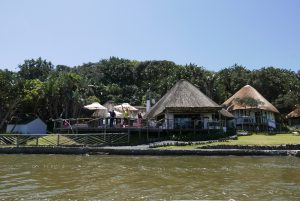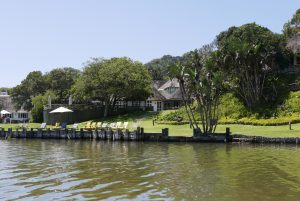 Here is a picture of Marco and Stephanie's 1977 Bently Convertible looking very gracious parked in a slipway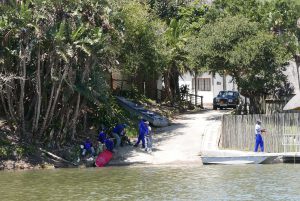 And Eva and Philip tuning their very ancient mode of transport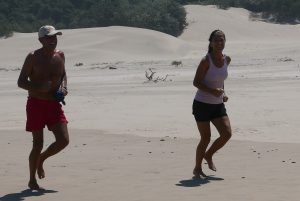 Our favourite place so far and what a view from the outdoor shower of the Indian Ocean at the mouth of the Umngazi River….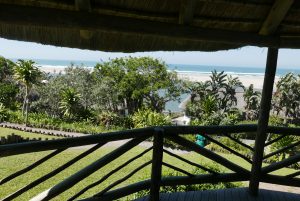 Tonight at dinner we were acknowledged for getting a Zero in the regularity yesterday. A sparkly star for me and a metal mug for J with the words I love you Umngazi on the mug – says it all xxx